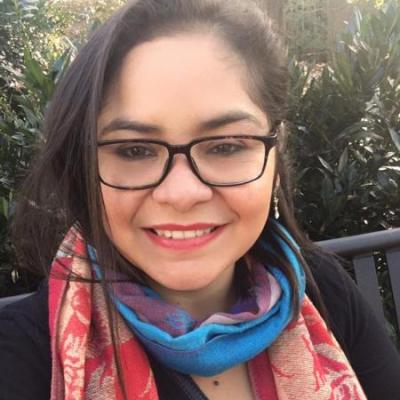 Portuguese TA
Spanish TA
PhD Candidate in Romance Languages
Contact Information
Office Hours:
MWF 9:30 - 10:30 or by appointment
Research 
My name is Rebeca Coelho and I am a 4th year PhD candidate in Romance languages majoring in Brazilian literature.
I earned my BA degree in English and Portuguese literature and general linguistics from the Universidade Federal do Ceara, in Brazil. In 2014 I received my MA degree in Luso-Brazilian Literature from the University of Illinois. My research interests include 19th Century & Contemporary literature and their adaptations to films and television (with a especial focus on telenovelas), Brazilian films and theater, and Luso-African contemporary literature.
 My research focus on contemporary Brazilian miniseries that are adaptations from national literature to TV. I try observing which changes are brought to the television narratives. To this end, I aim to discuss the possible impacts of this final product upon reaching the contemporary audiences. In my research, I focus on issues of gender and racial representation, as well as the concept of nation and national identity into these narratives. 
Teaching
I am originally from Brazil and have lived in the United States since 2012. I have worked for many years as an instructor of Portuguese, Spanish and even English as a foreign language.   
Courses taught at UGA: Port 1001, 1002 and 2002 (1st, 2nd and 4th semesters Portuguese courses) & Span 1001 (1st   semester Spanish course)
Service
* Creation, promotion and coordination of Portuguese Club at UGA – Extra practice activities for students of Portuguese from the Department of Portuguese at UGA. These include short lectures on cultural aspects of Portuguese speaking countries. – Spring 2015 to spring 2017
* Event Coordinator for the Brazilian Student Association at UGA - 2015 – 2016
* Vice-president of GSO (Graduate Student Organization) at the Department of Romance Languages at UGA - fall 2017 and spring 2018
 *  "Crossroads Conference" Organizing Committee, Department of Romance Languages - 2017 & 2018