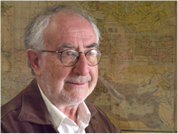 115 Gilbert Hall
Theme: The unity and diversity of the pronunciation of Spanish in the mass media of 20 Hispanic countries and the lexical content of spontaneous commentaries in the mass media of 20 Hispanic capitals.
In the twentieth century, with the popular use of radio and television transmissions, the media continue to be a major factor in the standardization of the pronunciation of the Spanish language.  In the same way, lexical variations have become more standard as reflected in the statistics of spontaneous radio transmissions related to sports from 20 radio stations in 20 different capitals of Spanish-speaking countries.
What does research tell us about the unity, or the diversity, of pronunciation throughout the Hispanic countries?  And what does research, moreover, tell us about the unity, or the diversity, of the lexical items, regional and marked, or international, used in the Hispanic capitals?
Respectfully submitted by Messrs. Fenton Gardner and Kenneth Habecker, Lecturers of Spanish, at the University of North Georgia (UNG).  Mr. Gardner is also a doctoral candidate in Romance Linguistics at the University of Georgia (UGA).