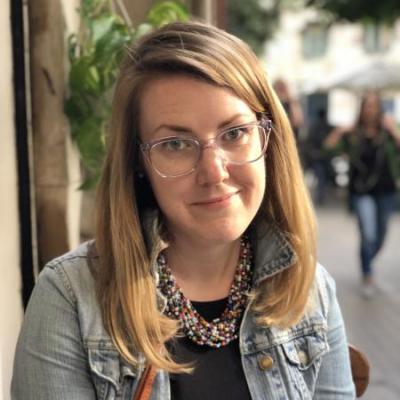 Assistant Professor of Spanish and Digital Humanities
Contact Information
Office Hours:
Monday & Wednesday 11:00 a.m. - 12:00 p.m; and by appointment.
I am a book historian and digital humanist focusing on Latin American print culture. More specifically, my research centers on twentieth-century Latin American literature, descriptive bibliography, book history, and questions of access and maintenance surrounding both digital and print cultures. I am finishing my first monograph, Borges and the Literary Marketplace (under contract with Yale University Press), that considers the marked presence of books, periodicals, and other print mediums in Jorge Luis Borges's life by analyzing the physical features of his publications, which I read through the lens of analytical bibliography and material studies. Prior to arriving in Athens, I was a postdoctoral fellow in the Center for Digital Humanities at Princeton University. 
Research

Research Interests:

Latin American literature
Book History
Digital Humanities
Publishing History
Descriptive and Analytical Bibliography
Access and Preservation of the Cultural Record

Grants:

Alfred A. and Blanche W. Knopf Fellowship, Harry Ransom Center, University of Texas at Austin, 2019-2020 
Selected Publications

Selected Publications:

"Books about Books and Books as Material Artifacts: Metabibliography in Jorge Luis Borges's El jardín de senderos que se bifurcan (1941)." Revista Canadiense de Estudios Hispánicos 42.3 (2019): 451-72. 

"Censorship and Political Allegory in Jorge Luis Borges's 'Viejo hábito argentino'." Bulletin of Hispanic Studies 96.1 (2019): 89-107. 

"Digital Approaches to the Archive: Multispectral Imaging and the Recovery of Borges's Writing Process in 'El muerto' and 'La casa de Asterión'." Variaciones Borges 45 (2018): 153-169. 

"La novela negra en Jorge Luis Borges: una aproximación nueva a 'El muerto'." Variaciones Borges 39 (2015): 143-158. 

"Los golpes del escoplo: el arte de grabar como metáfora en La desheredada." Decimonónica 11.2 (2014): 1-18. 
Other Relevant Information

Of note:

Since a central part of my research involves the analysis of the physical features of books, I am also an avid book collector. You can read more about my (prize-winning!) collection here:
Education

Education:

Ph.D. University of Virginia, Spanish, May 2017 

Major Area: Latin American Literature & Cultural Studies; Minor Area: Analytical bibliography 

M.A. University of Wisconsin, Madison, Spanish Literature, May 2012 

B.A. Loyola University Maryland, English, Spanish, Art History (Minor), May 2010